South-West of Mauritius
Discover the South-West of Mauritius
The Western region's particularity is the mixture of landscape between impressive mountain peaks and ranges, sugar cane fields and the beautiful coastline. Apart from its beaches, the West has a lot to offer.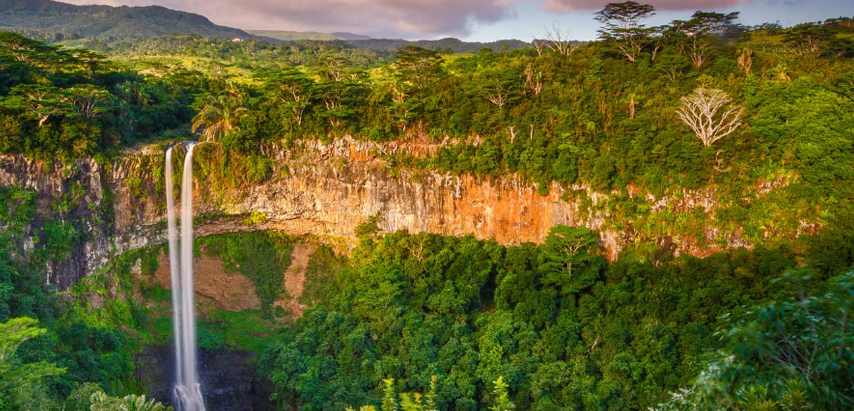 The West actually hosts a lot of sites where trekking or nature walks can be enjoyed. Some of the mountains, namely Tourelle du Tamarin, Piton de la Petite Rivière Noire, Le Morne Brabant, Trois Mamelles, and Rempart Mountain offer mountain climbing opportunities.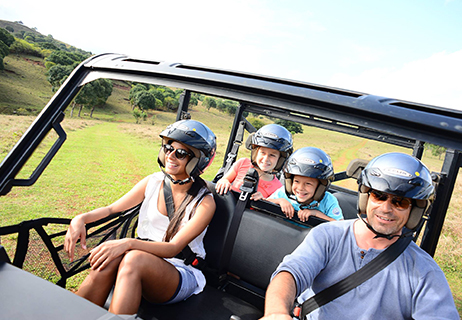 On the other hand, the Black River Gorges, an area of 6,574 hectares, were declared National Park in 1994, and are managed by the National Parks and Conservation Service.
Its role is to conserve the fauna and flora of the country, more specifically, the remaining native forest.
It offers a lot of trekking opportunities, like the trail leading from Petrin information centre to an area of typical plant life and a conservation area.
There are also impressive viewpoints over valleys and waterfalls.
Yemen is another opportunity for nature walks.
This Reserve is not a very big one, but the visitor can get very close to herds of deer and other species of the Mauritian fauna.
There are also rustic kiosks that give an excellent opportunity for a sundowner, overlooking the western's coast seashore.Amazing landscapes can also be found in Chamarel. The seven-coloured earths offer a landscape of different shades of colours, namely blue, green, red, yellow among others. Next to it, a beautiful waterfall with its luxurious flora can be admired from a viewpoint. Moreover, an adventure park opened few years ago at Chamarel.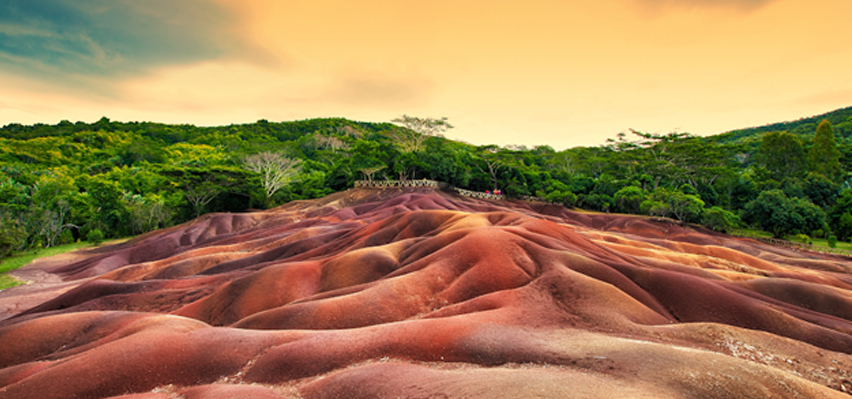 Another experience is Tamarind Falls, though a guide is required. It is a string of 7 waterfalls surrounded by green mountains. This place offers trekking and swimming opportunities as some of the waterfalls have a pool beneath. Trekking around also gives the opportunity to find exotic plants and birds in the midst of this calm and natural area.
For those who want to see exotic animals, two different parks in the West host animals from Mauritius, and some imported species, like crocodiles, tigers and zebras.
La Vanille Reserve des Mascareignes is famous for its crocodiles and caimans. However, there are different species there as well, like aldabra tortoises, geckos, iguanas, snakes, frogs, monkeys, bats, mongooses, deer, etc. There is also a restaurant in the park where you can get snacks and Mauritian dishes as well as crocodile meat. At the entrance of the park, a shop sells articles made of crocodile skin, including hand bags, belts and wallets. Other "Made in Mauritius" gifts and souvenirs are sold there. The park is open everyday from 9.30 am to 5 pm.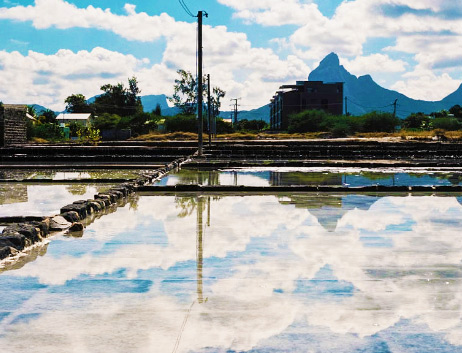 Casela Nature and Leisure Park covers 14 hectares of fauna and flora, with more than 140 bird species from all 5 continents, and tortoises, zebras, a tiger, ostriches, monkeys, etc.
Kids can have fun at the petting farm, as well as at the fishing ponds.
This park also organizes activities like quad biking and canyoning. Moreover, you can safari walk with the lions and even touch them within the park. These activities are not included in the entrance ticket. The park is open from 9am to 5pm.
Further down in Tamarin, salt pans are situated close to Tourelle du Tamarin mountain. Owing to the high level of sunshine in this spot, the heart of salt production of Mauritius is found at these Salt Pans. The 1,500 ponds of the biggest salt pan can make up to 20 tons of salt per day during summer, and around 6,000 tons per year.
These salt pans date back to the 18th century, and the methods used there are still traditional and rudimentary. "La Route du Sel" opened few years ago on this spot, and can be visited for explanations on the whole salt production process. These old structures, with the mountain in the background, and the women working give the opportunity for beautiful pictures.