Big Game Fishing in Mauritius
Big Game Fishing in Mauritius
Mauritius has acquired over the years a solid reputation in terms of Big Game Fishing. It has been practiced by locals for years and the country is now considered as one of the best Big Game Fishing destinations in the world.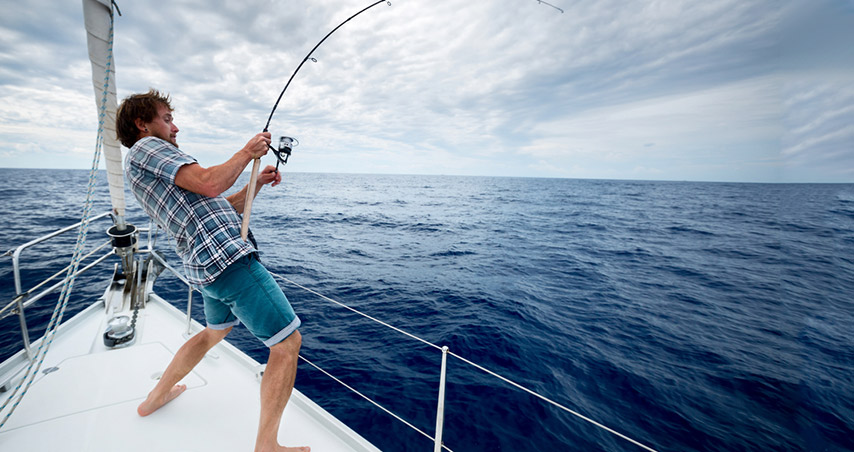 Big Game fishing targets large fish famous for their sporting qualities. The different species that can be caught in Mauritian waters include:
Tuna
Blue Marlin
Black Marlin
Bonito
Mako Sharks
Tiger Sharks
Dorado
Wahoo
Yellow Fin Tuna
Sailfish
Dog Tooth
Big Game Fishing activities are offered in half-day and full-day packages by different centers across the island, with boats ranging from 36 to 47 ft for 4 to 8 passengers. Some fishing trips sail 200 km away from Mauritius to fishing banks on the outskirts of the archipelago.
Big Game Fishing is also interesting for non-fishermen, as the scenery witnessed on the boat is amazing. Some packages provide a ride around the offshore islets north of Mauritius.
Boats are fully equipped with fighting chairs, different rods, GPS, radio, radars, safety equipment, medical kits, fire extinguishers and toilets, among others. The packages usually include snacks and beverages. They are manned by qualified staff that will help those unfamiliar with fishing techniques.
For more information on fishing trips in Mauritius, visit here