Mauritius Excursions
Excursions in Mauritius
Even if it is famous for its gorgeous beaches, Mauritius attracts not just visitors looking for relaxation but also those who enjoy sports and cultural activities, through the numerous excursion opportunities offered which are both original and enriching experiences.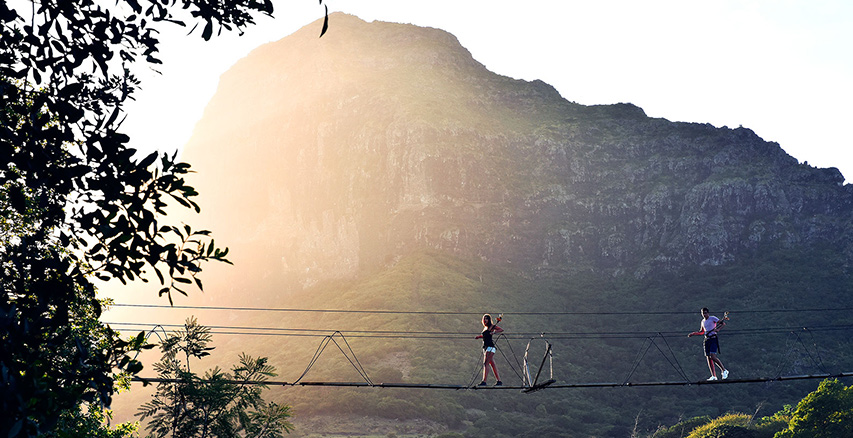 Fans of water sports are obviously spoilt by the numerous activities offered: scuba diving, windsurfing, water skiing and big game fishing, etc.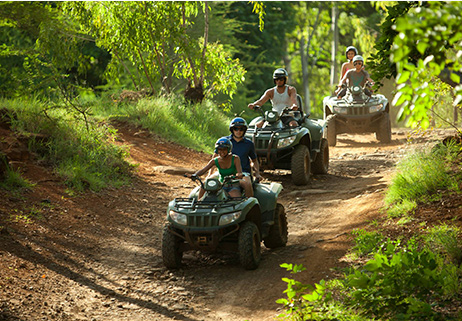 The islets around the island are also gorgeous natural sites to be discovered.
Those who enjoy land excursions will enjoy the various trekking or tyrolian adventures in the various parks and domains to discover the lush and luxuriant tropical vegetation.
Golf fans will take their pick of the various greens found in many parts of the island.
Looking for breathtaking adventurous holidays?
You have a choice of air sports such as paragliding and sailing or ULM to admire the island's beauty from above.
You can of course discover the authentic Mauritius with its rich past through its various museums and colonial houses.
Because of the island's multicultural heritage, the various religious sites: pagodas, mosques, temples, churches, will also give a cultural dimension to your holidays.