Golf in Mauritius
Golf in Mauritius
Mauritius has a long experience as long as golf is concerned. Indeed, this sport was introduced in 1844, under the British rule, thus becoming the third country in the world to be introduced to golf. Mauritius has set itself the objective of becoming the best golf destination in the Indian Ocean, and gradually a worldwide reference. It is worth mentioning that, in 2008, the country was the Golf Destination of the Year title by the International Association of Golf Tour Operators (IAGRO).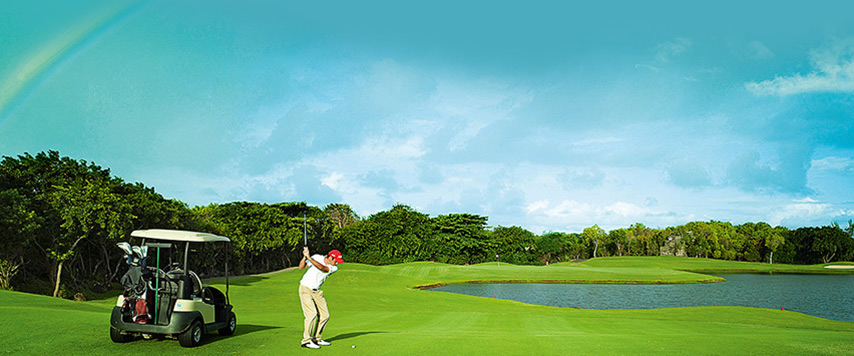 Today, Mauritius hosts eight 18-hole golf courses, as well as five 9-hole golf courses, most of them being situated within hotel resorts along the coastline.
Most of them have been designed by famous golf course designers like Bernhard Langer, Ernie Els and Rodney Wright.
Golf courses have certified instructors, and all the materials like golf balls, clubs, caddies and carts can be hired. For those who wish to try their hand, private golf lessons are also available.
The unique thing about golf in Mauritius is that it can be practised under optimal conditions in breathtaking background scenery of gorgeous mountains and beaches that surround most of the golf courses.