Mauritius Holidays
Holidays in Mauritius
Mauritius is the ideal destination to travel for weddings, honeymoons and family holidays with some of the best hotel resorts of the world.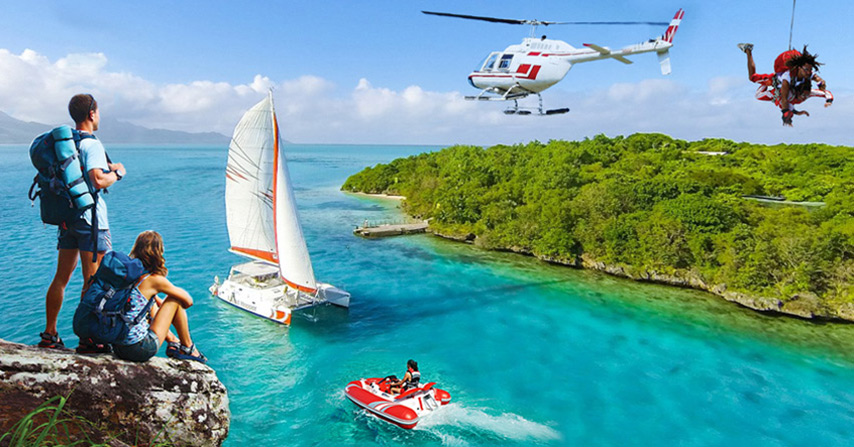 Mauritius shoreline of white sandy beaches and turquoise bays caressed by the breeze gives an air of tropical postcard to the volcanic island 3,000 km off the East African coast. A contrast of colours is created by the mix of magnificent landscapes of green sugarcane fields, slender mountain shapes, waterfalls, extinct volcano craters and the turquoise lagoon of warm water.
Mauritius is relatively wide, with a surface area of 1,865 km2, which guarantees a wide range of activities for a memorable holiday. In its well-sheltered and calm lagoon, water-sports fans will just find their paradise corner.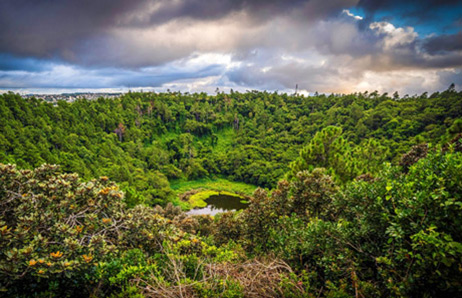 Some places to travel in Mauritius is Port-Louis, the capital of Mauritius, and its marketplace with its multicoloured stalls of tropical fruits and vegetables.
Next to medicinal plants the famous botanical garden of Pamplemousses in the North visiting the volcanic lakes on the central plateau.
Trou-aux-Cerfs crater near Curepipe and Grand Bassin, the sacred lake of the Hindus... is a must as well as the land of seven colours at Chamarel, in the south.
But Mauritius has yet another jewel - its diverse cultures and traditions.
Here, Europe blends with India, China and Africa, amongst others.
This rich diversity is reflected in every aspect of life in Mauritius. Throughout the year colourful religious festivals are celebrated with devotees crowding in front of temples, churches, mosques and pagodas.
You will be charmed by this wonderful island, whose reputation is confirmed by the legendary smile of its hospitable people.