Mauritius Best Beaches
The Best Beaches in Mauritius
Mauritius is quite famous for its beaches. The island with a coastline around 330 km long, most of which surrounded by coral reefs, offers a quiet lagoon, safe to swim, both for children and non-swimmers. Dangerous fish like sharks can hardly enter the lagoon due to these coral reefs, and water sports like swimming, snorkelling, sailing, water skiing, diving and wind surfing can be safely practised. In a few places, namely the west and south coasts, the absence of coral reefs makes it suitable for surfing as well.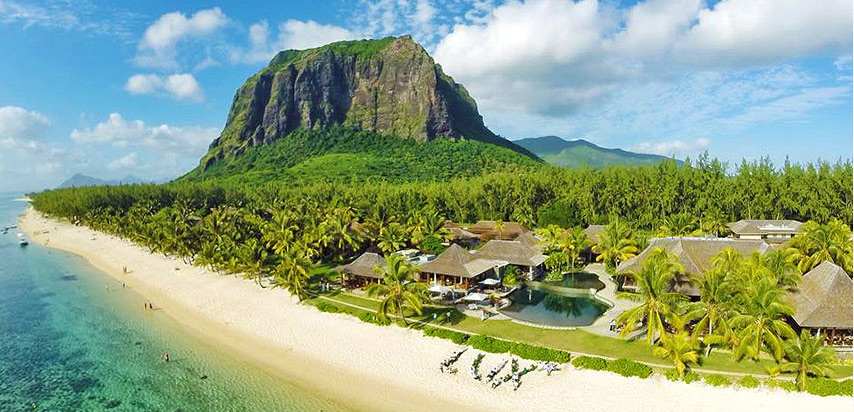 The shoreline consists of long white sandy beaches lined with casuarinas and sometimes lava rocks. With a temperature ranging from 24°C to 33°C, the water is generally warm and the beaches offer perfect spots for sun bathing. Most beaches are within easy access from major cities. A lot of luxury hotels have popped up on the coastline, but the beach remains a public space, free for all to enjoy.
The North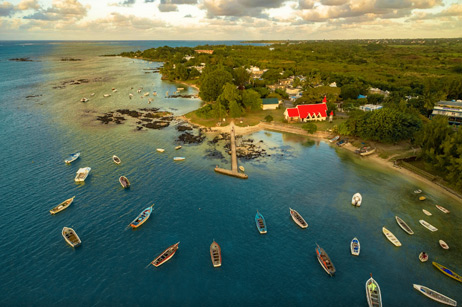 Situated 20 km from Port-Louis, Grand Bay is one of the most popular and touristic beaches of the island. It offers a lot of water activities like swimming, sailing, windsurfing, waterskiing, etc.
It is also the starting point for boat trips to the small islets offshore, like Round Island and Flat Island.
Grand Bay also offers the opportunity of helicopter trips around the island. It also hosts some of the most luxurious hotels of the country.
Mon Choisy
Within walking distance from Grand Bay, Mon Choisy spreads along a white 3km-long sandy beach ideal for jogging. The wide lagoon also offers water sports opportunities like waterskiing.
Mon Choisy beach is quiet on week days, but quite crowded at weekends, being it is very popular with locals.
Pereybere
Pereybere is also appreciated by locals and this white sandy beach can get very busy during week-ends. This beach is nice and clean, and offers a wide variety and range of restaurants in its vicinity. Walking to the right of the beach, across the rocks, one can find more isolated spots to sunbathe quietly.
La Cuvette
For those who want to enjoy a nice quiet beach, away from the crowded beaches of Grand Bay, La Cuvette is a good option. Close to Grand Bay's centre, the entrance is quite hidden from the main road, and when driving from Grand Bay to Pereybere, a sign on the left shows the direction to La Cuvette, a tiny beach in the form of a horse-shoe. Literally meaning "the bowl" due to its downward step all along the shore, this beach offers crystal clear water.
Trou aux Biches
Short stretch of sand next to a big hotel, Trou aux Biches offers the opportunity to lie down under big casuarinas, while gazing at the deep blue sea and the fishermen's pirogues anchored in the lagoon. Trou aux Biches beach is a good option after visiting the Aquarium nearby.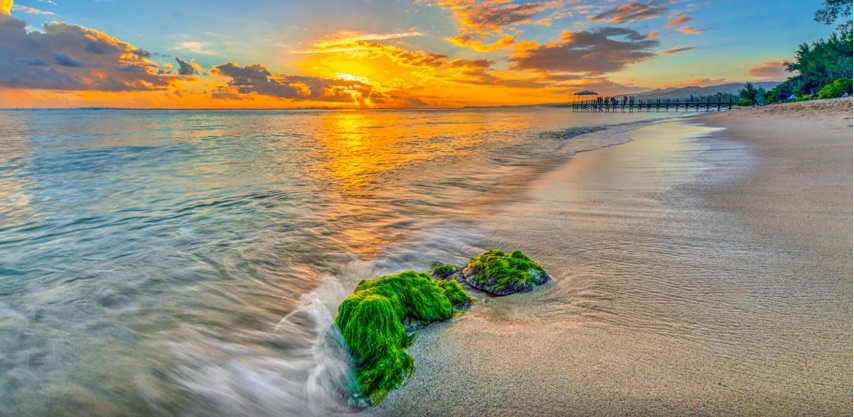 Cap Malheureux
Cap Malheureux is more interesting for the magnificient view it offers on the islets offshore, namely Flat Island, Round Island, and Gunners Coin.
Belle Mare
The East coast is not as developed as other parts of the island. Belle Mare beach enjoys a natural aspect, and offers ample space for wandering around and the water is clear and shallow. It also hosts fantastic sunrise.
Ile Aux Cerfs
Ile aux Cerfs is a small island offshore that is a must for all visitors. Famous for its crystal clear water and a huge shallow lagoon, it can be accessed from different places on the east coast, including Trou d'Eau Douce, where boats leave for Ile aux Cerfs every half an hour. Restaurants and water sports are available on the island. For those who wish to relax and enjoy a quiet moment, a nice walk away from the dock leads to more isolated spots.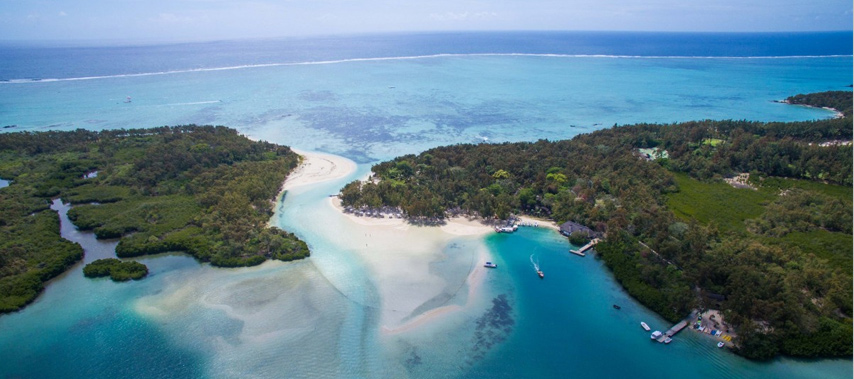 Blue Bay
Blue Bay Beach is a crystal clear beach, very quiet on week days, but it gets very busy at week-ends. The Blue Bay Marine Park offers amazing opportunities for snorkelling and glass-bottom boat trips.