Heritage Resorts Mauritius
Heritage Resorts Mauritius
Heritage Resorts is the luxury brand of the reputable Mauritian group, Veranda Leisure & Hospitality (VLH). The group has been devoted to sharing the typical Mauritian hospitality for over 30 years now through the Heritage Resorts and Veranda Resorts trademarks.
The Heritage Resorts brand manages two high-end establishments, Heritage Le Telfair Resort and Heritage Awali Resort as well as Heritage The Villas. It also oversees the exquisite estate of Domaine de Bel Ombre, spread over 2500 hectares, that was created in 1765.
The Domaine is home to the two luxurious Heritage Resorts and consists of a splendid championship golf course in the grounds of the historic monument, "Le Château de Bel Ombre". Domaine de Bel Ombre is a peaceful sanctuary offering a blend of rich cultural history and natural beauty.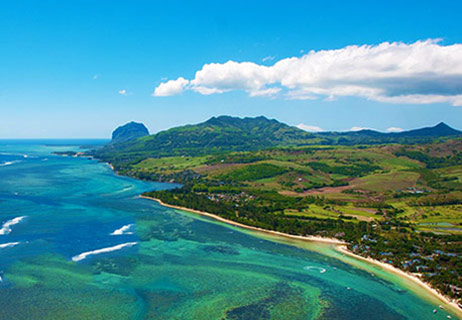 The Domaine de Bel Ombre offers a plethora of discoveries and invigorating experiences in the exotic Frédérica Nature Reserve that extends up to 1300 hectares of endemic flora and fauna.
Not only does the nature reserve offer you access to the to the indigenous creatures and plants but it also provides you with the possibility of enjoying hiking, quad biking and buggy tours. Every guest will have the splendid opportunity of discovering the authentic facets of Mauritius.
Heritage Resorts guests are offered premium golfing facilities at the Heritage Golf Club that consists of a multi-award winning golf course.
The club was the first Indian Ocean golf course to hold a European Tour event by holding the first ever tri-sanctioned golf tournament, the AfrAsia Bank Mauritius Open, in the world between the European, Sunshine and Asian Tours. Guests at Heritage resorts can enjoy exclusivities such as practice facilities, golf academy, clubhouse, restaurant and golf shop.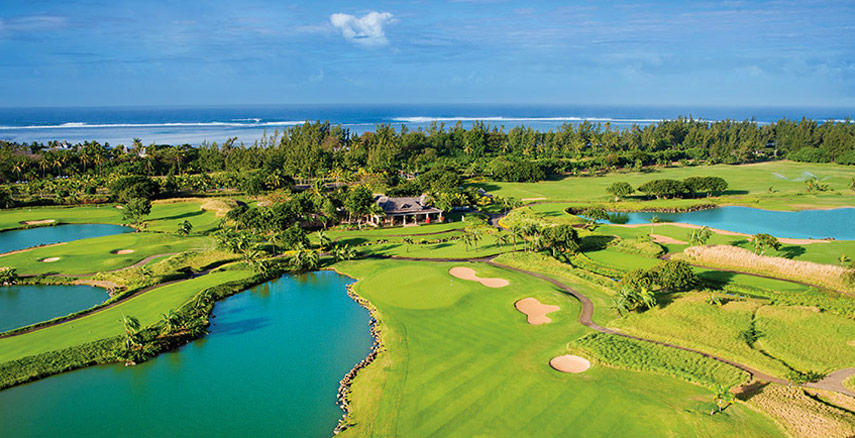 The club has a 27-hole golf complex designed by Peter Matkovich, with an 18-hole championship golf course and a 9-hole Par 3 course. There is something for every golfer's level; the 18-hole par 72 championship golf course provides five tee options while the introductory 9-hole par 3 course is ideal for beginners and practice. The club even provides night golf sessions, a putting green and a double-sided driving range.
---
Heritage Hotels & Resorts in Mauritius
Heritage Awali Golf & Spa Resort
Location: Domaine de Bel Ombre, South coast
Rating: 5*
Heritage Awali Golf & Spa Resort Overview
Heritage Awali is a 5* all-inclusive resort that borders a beautiful sandy beach stretching over 1 km. It combines elegant décor with cultural elements reminiscent of the rich African historic influences, to create a charming ethnic atmosphere. Guests seeking exoticism in a cosy setting will be delighted. The magic of the place lies in the way it intrinsically links luxury, simplicity and friendliness.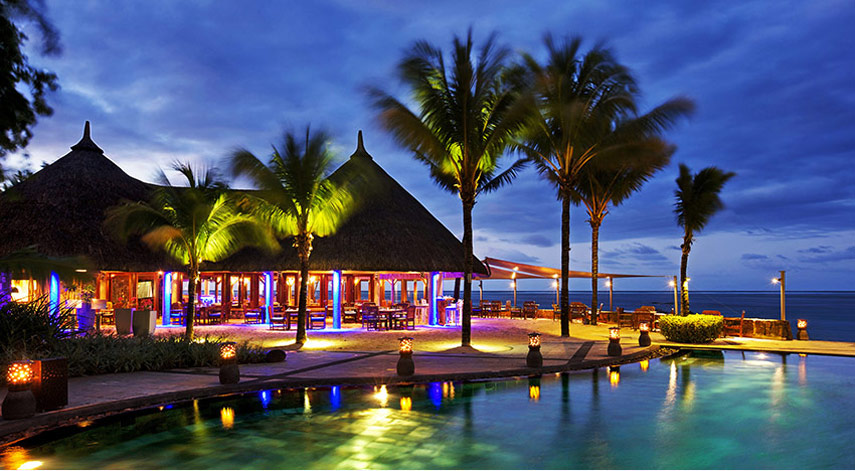 Enjoy a blissful vacation in this idyllic resort and discover a wealth of experiences. Go on an exquisite gastronomical trip through the 12 gourmet restaurants available.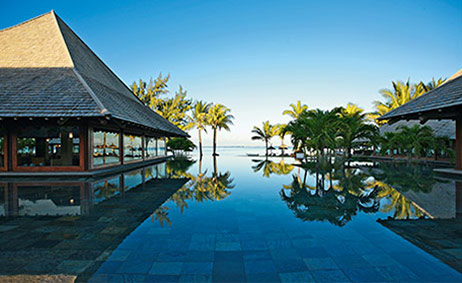 You'll have a wide array of dining options and settings: from an open-air restaurant featuring Africans shows to a 19th century mansion.
There is an abundance of activities and experiences awaiting you at this magnificent resort.
Discover a tropical nature reserve, a trendy beach club and a 3000m2 spa that offers an extensive list of relaxing treatments.
Heritage Awali is also a family-friendly resort with clubs that caters to children of all ages free of charge.
Parents can enjoy stress-free vacations and indulge their own personal needs while leaving the kids to their own entertainment at the clubs, under the supervision of caring professionals.
Heritage Awali Golf & Spa Resort Key Highlights
160 rooms
12 restaurants & 8 bars
3 swimming pools - 1 adults-only pool
Spa village - wide range of massages & treatments
Kids' club - from 3 to 11 year olds - activities include fitness classes, sports classes, crab hunting, sega dance classes, mini culinary workshops
Free baby club for babies from 0 to 35 months old - with limited availability; advance booking is advised
Teens' club - from 12 to 17 year olds - activities include golf initiation, tennis tournaments, horse riding, discovery of local musical instruments, sega parties
Complimentary access to the Heritage Golf Club - An 18-hole championship course & a 9-hole short course - night golf sessions available
Privileged access to the facilities of Domaine de Bel Ombre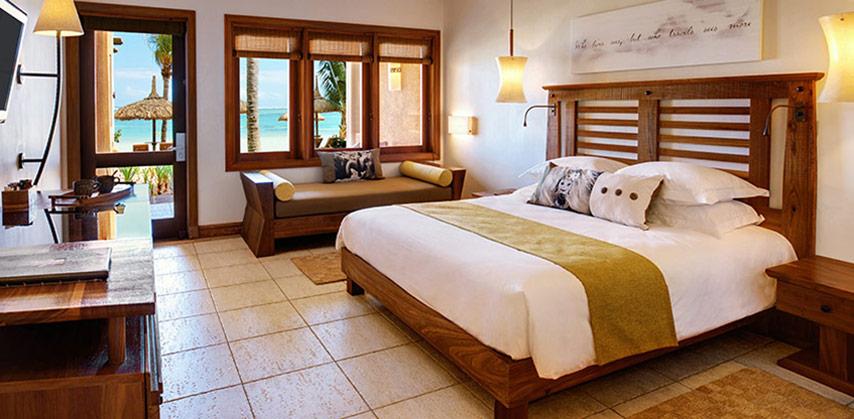 ---
Heritage Le Telfair Golf & Spa Resort
Location: Domaine de Bel Ombre, South coast
Rating: 5
Heritage Le Telfair Golf & Spa Resort Overview
The Heritage Le Telfair is a member of the Small Luxury Hotels of the World, situated in the southern region of Mauritius. The resort was named after the famous naturalist Charles Telfair, responsible for the creation of several botanical gardens in Mauritius in the nineteenth century and is found in the midst of the luxuriant Frédérica Nature Reserve.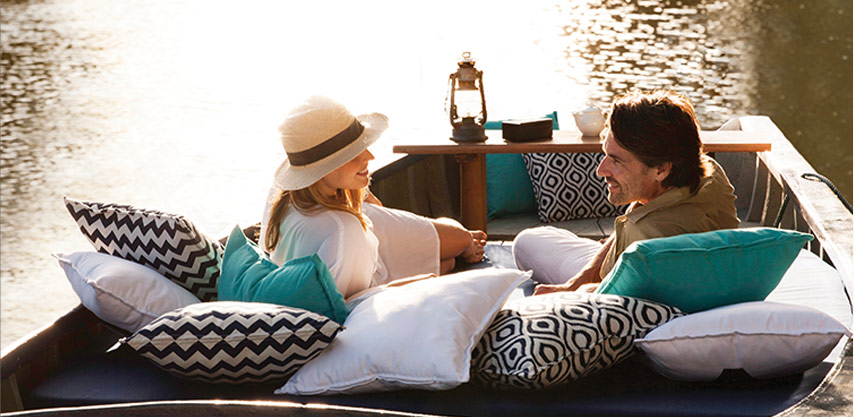 This luxurious resort boasts of an idyllic setting, excellent for nature lovers or anyone who wishes to benefit from peaceful moments in true tropical style.
A stay at Heritage Le Telfair is an invitation to live an intense experience in communion with nature and to discover the rich Mauritian culture as well. The hotel offers exquisite dining options in a wonderful selection of restaurants.
For instance, the resort's main restaurant, Annabella's, provides an a la carte menu along with themed evenings and a live cooking station. You also have the benefit of cooking classes and wine tastings. You have the possibility of enjoying an elegant dinner around a gourmet Mauritian dish at Le Chateau de Bel Ombre.
Adrenaline enthusiasts can enjoy the extensive list of fun activities and afterwards head to the spa for a complete pampering session. The Spa at Le Telfair features treatments provided by international experts and a variety of amenities to ensure guests' benefit from a maximum level of comfort. Enjoy a highly rejuvenating getaway and a luxurious experience at Le Telfair resort.
Heritage Le Telfair Golf & Spa Key Highlights
158 rooms and suites
Spa - hammam, sauna, vitality pool - relaxing bubble bed & hydro-massage jets
Unlimited green fees at Heritage Golf Club
Kids' club - from 3 to 11 year olds - activities include fitness classes, sports classes, crab hunting, sega dance classes, mini culinary workshops
Free baby club for babies from 0 to 35 months old - with limited availability; advance booking is advised
Teens' club - from 12 to 17 year olds - activities include golf initiation, tennis tournaments, horse riding, discovery of local musical instruments, sega parties
Complimentary activities - golf, tennis, yoga, mountain biking, windsurfing, kayak, snorkelling, pedal boats
Access to the restaurants and facilities of Domaine de Bel Ombre
Luxury speedboat for intimate cruises